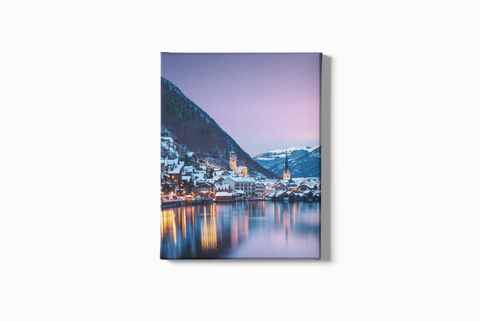 10" x 8" Portrait Canvas Print
These Canvas prints allow you to create breathtaking and astonishing portraits, beautiful personalized wall art for your home, and fantastic gifts for loved ones. Each print is handcrafted with love to help bring your memories to life!
Standard 0.75" Frame Depth or Deluxe 1.5" Frame Depth
Custom Cotton Canvas Blend for Enhanced Colors
Blur, Mirror, White, Black, or Gray Edges
Sawtooth Hangers or Premium Hanging Kit
High Definition, VOC Free Solvent Inks
Advanced, Automated Stretching
Eco-Friendly Pine Frames
Click the Upload button to add your favorite images and then customize your museum-quality canvas to your liking.
How Big Is A 10" x 8" Canvas
A 10" x 8" canvas is a smaller print size, having a surface area slightly smaller than your standard piece of paper. This makes it a good size for smaller areas of your home like a bathroom, kitchen, or bedroom. Or, you can order multiple 10" x 8" canvases!
Need This Canvas Print Delivered Fast?
While designing your canvas, make sure you choose our Priority Production option, so your order will be mailed the next business day after it's been made. Just be sure to submit your order by 3PM EST!
Excellent finish and quality at super price
10" x 8" Portrait Canvas Print
Perfect
The quality is excellent. I was very skeptical at first, but you really delivered . I would recommend to everyone to try a Canvas Print.
Awesome
My canvas print looks incredible. It was just what I was looking for. Turn around time was quick and the canvas arrived very well packaged. After receiving my canvas and saw the incredible quality I ordered 3 more and I plan to order more in the future.
Great product.
I made a small order to see how the pictures would turn out on a vinyl surface and they turned out really good. The website is extremely easy to use and was the product was true to what was shown on the website. I've already made two more orders since this one has arrived.
Thanks so much.