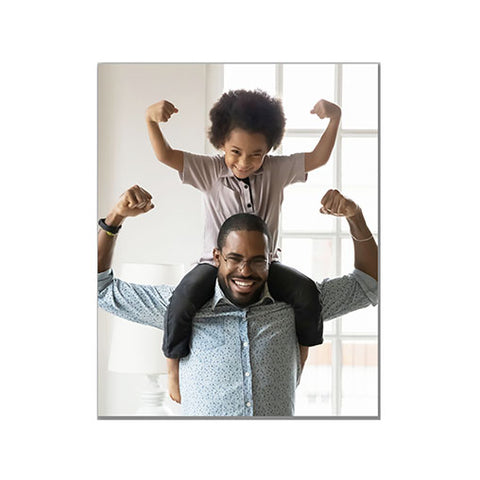 12" x 8" Portrait Canvas Print
These Canvas prints allow you to create breathtaking and astonishing portraits, beautiful personalized wall art for your home, and fantastic gifts for loved ones. Each print is handcrafted with love to help bring your memories to life!
Standard 0.75" Frame Depth or Deluxe 1.5" Frame Depth
Custom Cotton Canvas Blend for Enhanced Colors
Blur, Mirror, White, Black, or Gray Edges
Sawtooth Hangers or Premium Hanging Kit
High Definition, VOC Free Solvent Inks
Advanced, Automated Stretching
Eco-Friendly Pine Frames
Click the Upload button to add your favorite images and then customize your museum-quality canvas to your liking.
How Big Is A 12" x 8" Canvas
We love 12" x 8" canvases because their versatile enough to be standalone pieces of art, as well as pieces of a large wall display of multiple canvases. A small to medium sized canvas like a 12" x 8" is great for almost any room in your home. Upload your photo above to order today!
There is a story behind Friendmill. Every teacher, secretary, school nurse, bus driver, cafeteri...
se etc. they all are pictured with Thomas at the mill. Every year Thomas and I are photographed for the Christmas Card with a taller and taller Thomas. This year kid in a cap and gown d
Nana and of course Tucker the pooch and a holiday message ending with Charles Dickens God Bless us everyone".
D message the card ends with Charles Dickinson
after the Christmas