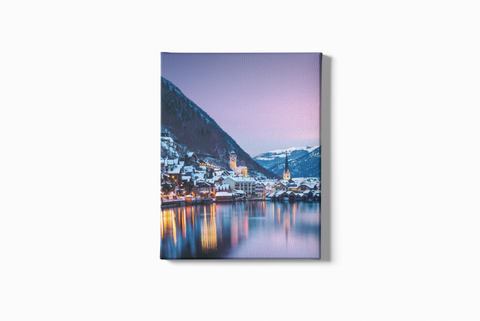 12" x 9" Portrait Canvas Print
These Canvas prints allow you to create breathtaking and astonishing portraits, beautiful personalized wall art for your home, and fantastic gifts for loved ones. Each print is handcrafted with love to help bring your memories to life!
Standard 0.75" Frame Depth or Deluxe 1.5" Frame Depth
Custom Cotton Canvas Blend for Enhanced Colors
Blur, Mirror, White, Black, or Gray Edges
Sawtooth Hangers or Premium Hanging Kit
High Definition, VOC Free Solvent Inks
Advanced, Automated Stretching
Eco-Friendly Pine Frames
Click the Upload button to add your favorite images and then customize your museum-quality canvas to your liking.
12" x 9" Canvas Prints
Slightly larger than a standard piece of paper, a 12" x 9" canvas print is an extremely versatile size. This size makes for great gifts for any occasion, or can fit it any area of your home. Small enough to not be intruding in a small room, and large enough to hold its own in a larger area of wall space, you can't go wrong with a 12" x 9" canvas print.