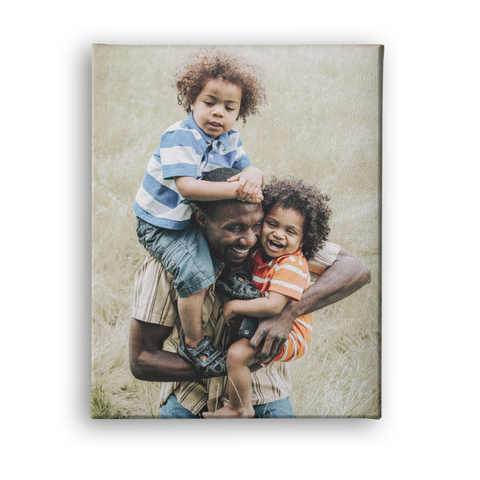 16" x 11" Portrait Canvas Print
These Canvas prints allow you to create breathtaking and astonishing portraits, beautiful personalized wall art for your home, and fantastic gifts for loved ones. Each print is handcrafted with love to help bring your memories to life!
Standard 0.75" Frame Depth or Deluxe 1.5" Frame Depth
Custom Cotton Canvas Blend for Enhanced Colors
Blur, Mirror, White, Black, or Gray Edges
Sawtooth Hangers or Premium Hanging Kit
High Definition, VOC Free Solvent Inks
Advanced, Automated Stretching
Eco-Friendly Pine Frames
Click the Upload button to add your favorite images and then customize your museum-quality canvas to your liking.
My three canvas prints are the stars of my new art gallery!
I am a woman who loves her cats .... two of my three fur babies passed away from cancer, and I wanted a way to celebrate all three and still feel that they were close. So I decided to create an art gallery in my house dedicated to them. The first step was creating three portraits of my cats photoshopped into Renaissance paintings (I am a graphic artist) and they turned out stunning. Then to make them look authentic, I had CanvasPrints.com create each one on specially sized 11" x 16 " stretched canvases, with built in gold borders. They are really sharp, colorful and eye catching! Then I mounted them on colorful cloth panels to give the feeling of hanging tapestries, which I have attached to my white cabinet doors. The final look is very classy and unique and I am very happy with the work done by CanvasPrints for me.
Instant Art!
Family Photos have a whole new dimension!