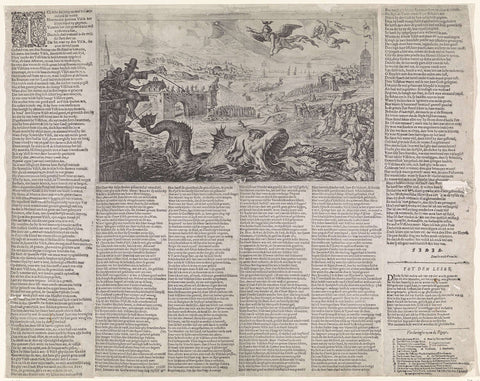 Cartoon on Van Oldenbarnevelt, Pieter Feddes van Harlingen, 1618 - 1623 Canvas Print
From the bea of a large fish come smaller fish, which in turn still spit out smaller fish in the direction of a group of tritons. On the wooden quay and on the city gate, fishermen, including Van Oldenbarnevelt. In the background Friesland and the city of Utrecht. Cartoon on Van Oldenbarnevelt, De Groot, Hogerbeets, Ledenberg and Moersbergen. Around the print a poem in six columns and an explanation of the letters A- V.
  100% Made In America

  Next Day Shipping Available

  100% Money Back Guarantee

  Free Shipping On Orders Of $150+

  Use Shopify Pay to break the price down into 4 easy payments!
Usage Rights
Select Your Size