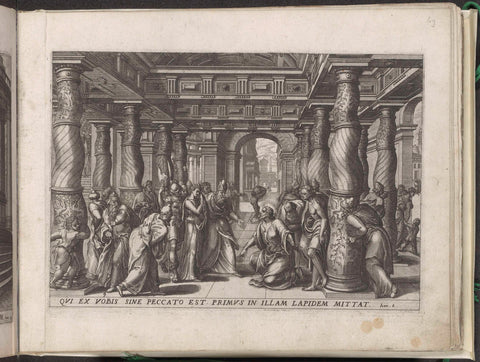 Christ and the Adulterous Woman, Luke of Doetechum, 1570 - 1574 Canvas Print
In the temple, several Pharisees bring a woman caught cheating on Christ. The Pharisees ask what Christ thinks of the law of Moses, which states that such women should be stoned to death. Christ looks at them after he has written with his finger on the ground, and says that the one who is without sin must cast the first stone. Below the performance a reference in Latin to the Bible text in Joh. 8. This print is part of an album.
  100% Made In America

  Next Day Shipping Available

  100% Money Back Guarantee

  Free Shipping On Orders Of $150+

  Use Shopify Pay to break the price down into 4 easy payments!
Usage Rights
Select Your Size