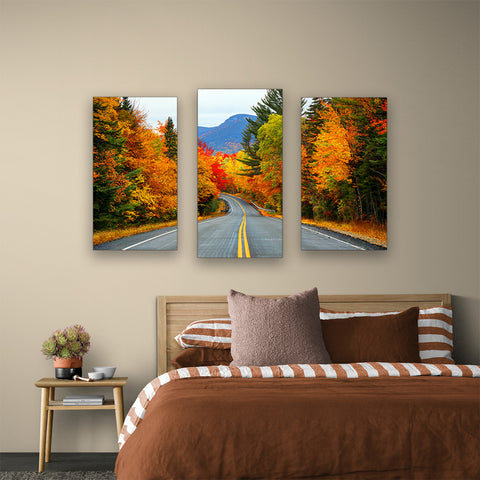 Cozy Flow Triptych Canvas Print 20" x 30"
20" x 30" Cozy Flow Triptych Canvas Prints Set
Two 18" x 10" Canvas Prints
One 20" x 10" Canvas Print
Recommended spacing is 2" as shown
This triptych canvas print allows you to create a breathtaking multi-panel canvas print for your home or office. The dramatic presentation of a triptych creates a focal point in any room. Every print is handcrafted with American made materials to help bring your favorite family portraits, pet portraits, or nature scenes to life.
Uluru aka Ayers Rock
I'm very pleased with the Triptych for Uluru. The colors are specular, one frame flows into the other seamlessly. I was afraid they would be hard to hang but it went very smoothly. I almost wish they offered the triptch in metal too. I had a larger print put on metal (Antarctica)- it is stunning and the colors pops. I wanted something different and unique - the Triptych did all that.
Gift for a family member
Print was awesome, brought tears to the person we gave it too! It was a sunset picture from her old house on the water, she recently had sold that house and moved, so we wanted her to always have that sunset as she had for the past 25 years at her new place! Thanks for a beautiful canvas set up!
Fall in the Ozarks
The Triptych Canvas of a Ozark mountain side fall display that more accurate depicts the rich colors of nature. The three piece canvas also helps to display the appropriate magnitude of the scene in bright color.