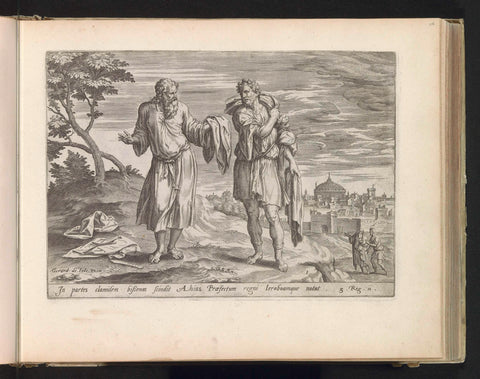 Jerobeam en de profeet Achia, Hans Collaert (I) (attributed to), 1585 Canvas Print
The Prophet Achia has torn his cloak into twelve pieces and hands ten pieces to Jerobeam. The torn cloak symbolizes the division of the Jewish people. Jerobeam became king of ten of the twelve tribes. Below the performance a reference in Latin to the Bible text in 1 Kon. 11. This print is part of an album.
  100% Made In America

  Next Day Shipping Available

  100% Money Back Guarantee

  Free Shipping On Orders Of $150+

  Use Shopify Pay to break the price down into 4 easy payments!
Usage Rights
Select Your Size