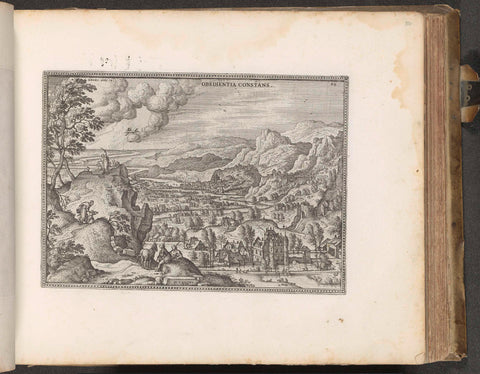 Landscape with the sacrifice of Isaac, Pieter van der Borcht (I), 1653 - 1654 Canvas Print
Landscape with a river in a valley. On the left are Abraham and Isaac on the mountain where Isaac must be sacrificed. Isaac carries the wood in front of the altar fire. On top of the mountain Abraham raises his knife to sacrifice his son, but an angel prevents him from doing so. To the right of Abraham is the ram sacrificed instead of Isaac (Gen. 22:10). At the bottom of the mountain, two men with sheep's sticks look on. The print is part of an album.
  100% Made In America

  Next Day Shipping Available

  100% Money Back Guarantee

  Free Shipping On Orders Of $150+

  Use Shopify Pay to break the price down into 4 easy payments!
Usage Rights
Select Your Size