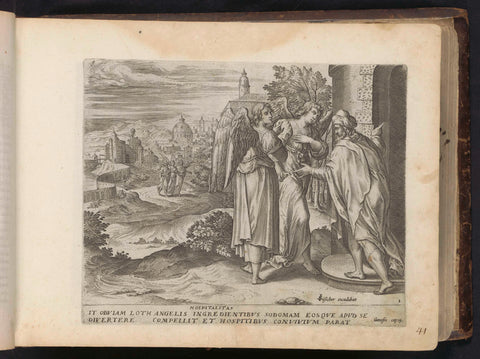 Lot en de twee engelen, Hans Collaert (I) (attributed to), 1646 Canvas Print
Lot invites the two angels to the meal and an overnight stay at his house. In the background you can see what preceded this scene: Lot walks from the city gate with the angels to his house. Below the performance a reference in Latin to the Bible text in Gen. 19. This print is part of an album.
  100% Made In America

  Next Day Shipping Available

  100% Money Back Guarantee

  Free Shipping On Orders Of $150+

  Use Shopify Pay to break the price down into 4 easy payments!
Usage Rights
Select Your Size