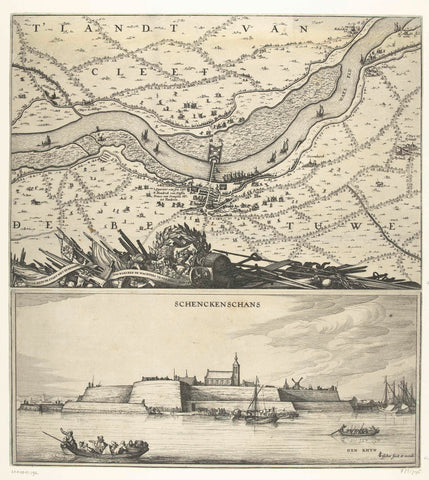 Map of the Waal and a view of Schenckenschans, 1635-1636, Claes Jansz. Visscher (II) (workshop of), 1635 - 1636 Canvas Print
Sheet with two performances. Above a map with part of the course of the Waal at the quarter of the stadholder in Pannerden, past Schenckenschans. At the bottom of the performance a pile of weapons with banners and some weapons. At the bottom a view of Schenckenschans from the Rhine. The magazine was used in an ensemble with a map of the siege and capture of Schenckenschans by the State Army under Frederik Hendrik, 1635-1636.
  100% Made In America

  Next Day Shipping Available

  100% Money Back Guarantee

  Free Shipping On Orders Of $150+

  Use Shopify Pay to break the price down into 4 easy payments!
Usage Rights
Select Your Size