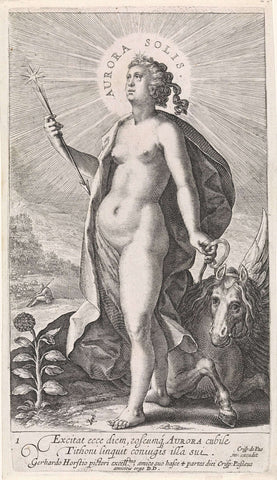 Ochtend, Crispijn van de Passe (I), 1611 - 1637 Canvas Print
Landschap met Aurora, de godin van het ochtendgloren, als vrouwelijke personificatie van de Ochtend. Ze wordt vergezeld door Pegasus en houdt de teugels van zijn hoofdstel vast. Op de achtergrond een herder met zijn kudde schapen. In de marge een tweeregelig onderschrift in het Latijn. Daaronder een tweeregelig onderschrift met een opdracht in het Latijn.
  100% Made In America

  Next Day Shipping Available

  100% Money Back Guarantee

  Free Shipping On Orders Of $150+

  Use Shopify Pay to break the price down into 4 easy payments!
Usage Rights
Select Your Size