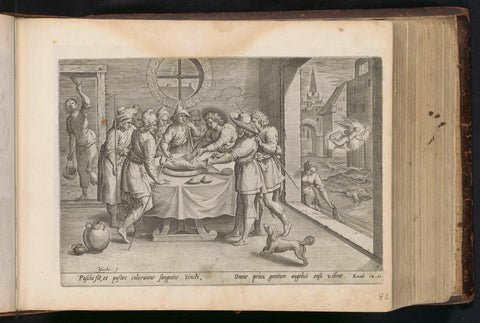 Passover and the Tenth Plague of Egypt, Johann Sadeler (I), 1646 Canvas Print
In the foreground a Jewish family around a table with the passover sacrifice: a slaughtered lamb. The doors of Jewish houses are marked with lamb's blood. On the right the tenth plague of Egypt: a still angel kills all the firstborns of Egypt, but ignores the houses with blood at the doorposts. Below the performance a reference in Latin to the Bible text in Ex. 12:21. This print is part of an album.
  100% Made In America

  Next Day Shipping Available

  100% Money Back Guarantee

  Free Shipping On Orders Of $150+

  Use Shopify Pay to break the price down into 4 easy payments!
Usage Rights
Select Your Size