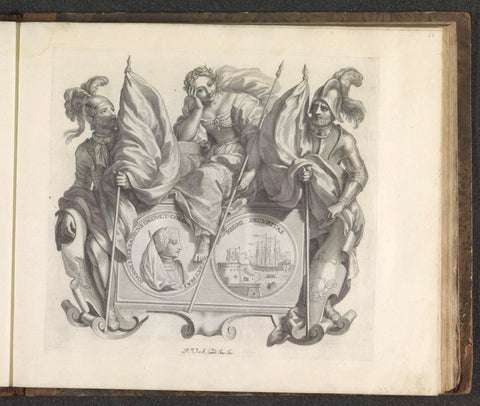 Portrait of Giovanni Barbarigo and the Personification of Trust or Security, Robert van Audenaerd, 1673 - 1743 Canvas Print
Pedestal in the shape of a cartouche. On top a medallion with the portrait of Giovanni Barbarigo with banner on the front. On the back a fortified port with ship. The flags with the coat of arms of Venice. In addition, the text: Regni Securitas. The pedestal is flanked by two harnessed men with banners. The left has an eagle on his coat of arms. The judge a centaur with bat. The woman in the middle is Trust or Safety. She wears an olive wreath on her head and supports her head with her left arm resting elbowed on a pillar. In her right hand a skewer. The print is part of an album.
  100% Made In America

  Next Day Shipping Available

  100% Money Back Guarantee

  Free Shipping On Orders Of $150+

  Use Shopify Pay to break the price down into 4 easy payments!
Usage Rights
Select Your Size