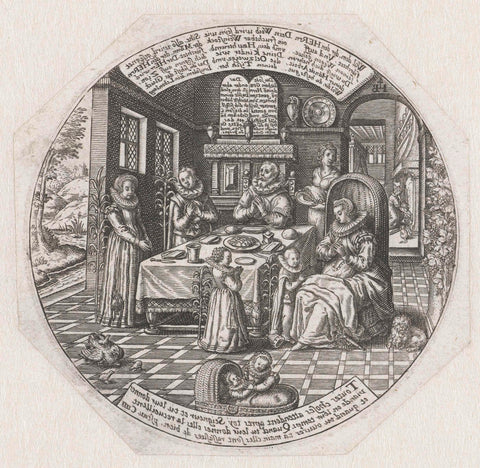 Prayer for the meal, Johann Theodor de Bry (attributed to), after c. 1596 - before 1623 Canvas Print
An affluent family in a praying pose around a set table in a room. The parents are sitting, the kids are standing. Olive sprouts are depicted behind them. The theme of meal prayer was related to Psalm 128, in which children are compared with olive shoots. The fertile vine, symbol of the housewife, is visualized on the right against the wall, behind the mother's chair. In the foreground a small child at a cradle in which a baby. Through a doorway view in the kitchen where a maid is busy.
  100% Made In America

  Next Day Shipping Available

  100% Money Back Guarantee

  Free Shipping On Orders Of $150+

  Use Shopify Pay to break the price down into 4 easy payments!
Usage Rights
Select Your Size