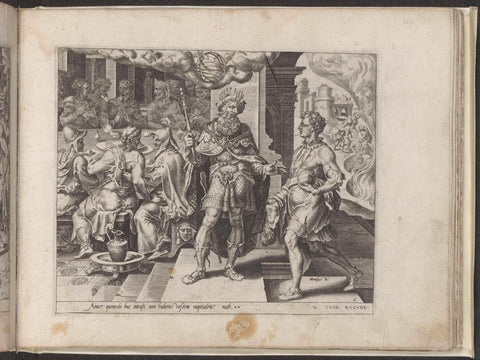 Punishment of the man without wedding clothes, Dirck Volckertsz. Coornhert, 1558 - 1559 Canvas Print
At the table, the king's guests sit at the wedding supper. A man without wedding clothes wants to join the wedding party but is stopped by the king. In the background, the man is punished by throwing him into hellfire. Below the performance a reference in Latin to the Bible text in Mat. 22. This print is part of an album.
  100% Made In America

  Next Day Shipping Available

  100% Money Back Guarantee

  Free Shipping On Orders Of $150+

  Use Shopify Pay to break the price down into 4 easy payments!
Usage Rights
Select Your Size