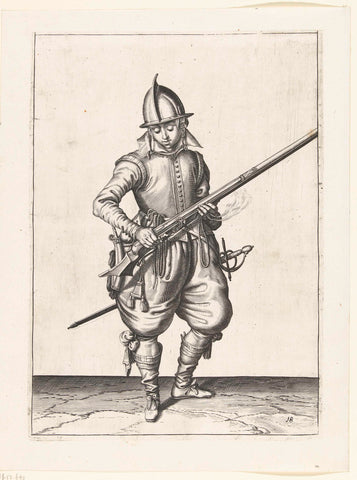 Soldier shaking gunpowder from his rudder, Jacob de Gheyn (II) (workshop or), 1597 - 1607 Canvas Print
A soldier, at his feet, to the right, who shakes a rudder (a certain type of firearm) with both hands, in order to get any gunpowder that has fallen outside the pan (the powder reservoir) off it. In his left hand, in addition to the course of the rudder, there is also a burning fuse. This print is part of the series of 42 numbered prints of helmsmen from the Wapenhandelinghe.
  100% Made In America

  Next Day Shipping Available

  100% Money Back Guarantee

  Free Shipping On Orders Of $150+

  Use Shopify Pay to break the price down into 4 easy payments!
Usage Rights
Select Your Size