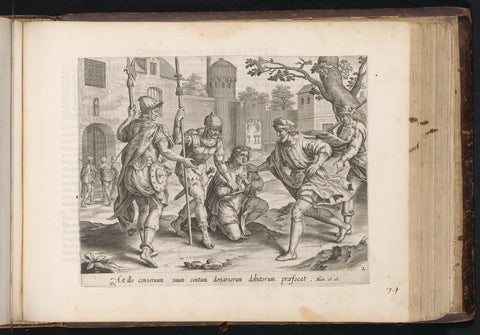 The Ruthless Slave Has His Debtor Imprisoned, Anonymous, 1646 Canvas Print
The servant, whose debts have just been forgiven by the king, meets another slave who owes him a hundred denarie and demands this amount from him. The man kneels and begs for a reprieve. But the ruthless slave instructs soldiers to take the man to prison. Below the performance a reference in Latin to the Bible text in Mat. 18:28. This print is part of an album.
  100% Made In America

  Next Day Shipping Available

  100% Money Back Guarantee

  Free Shipping On Orders Of $150+

  Use Shopify Pay to break the price down into 4 easy payments!
Usage Rights
Select Your Size