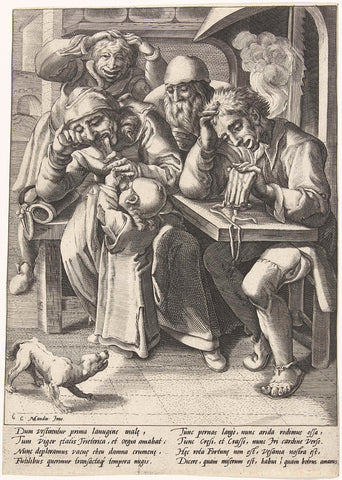 When the ham is gone, one has to throw away the bare legs, Hendrick Goltzius (attributed to workshop of), 1590 - 1594 Canvas Print
Three men in front of a fireplace. A man stands with his hands in his hair, the second man prays, the third man sits at the table and shakes out his purse as a sign that it is empty. A woman and a little boy bite a bone. A little dog barks and looks furiously at the bone. Below the performance an explanatory Latin verse by Franco Estius.
  100% Made In America

  Next Day Shipping Available

  100% Money Back Guarantee

  Free Shipping On Orders Of $150+

  Use Shopify Pay to break the price down into 4 easy payments!
Usage Rights
Select Your Size