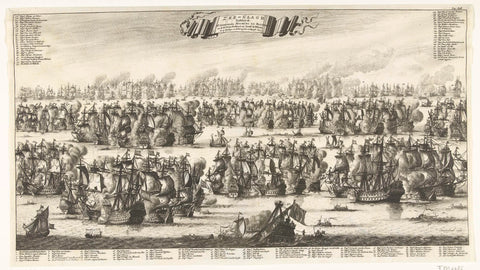 Zeeslag at Kijkduin, 1673, Bastiaen Stopendael, 1685 - 1687 Canvas Print
Zeeslag at Kijkduin, 21 August 1673. Battle for Kijkduin near Den Helder and Texel between the State fleet under Mchiel de Ruyter and Cornelis Tromp and the combined Anglo-French fleet under Prince Rupert and the Count Jean d'Estrées (II). At the bottom and top of the legend 1-115 in 3 parts.
  100% Made In America

  Next Day Shipping Available

  100% Money Back Guarantee

  Free Shipping On Orders Of $150+

  Use Shopify Pay to break the price down into 4 easy payments!
Usage Rights
Select Your Size