Baby Photo Canvas
Celebrate your little one's early days.
Look back on your child's baby teeth, first days of preschool, and special vacations with a high-quality photo canvas print. Save their first pieces of art for years to come by turning them into canvas prints.
Our custom cotton blended canvas prints truly make your baby's cuteness pop! These baby pictures on canvas are great gifts to your loved ones, home decor, and keepsakes that you will cherish forever. If you are like most parents, you likely have hundreds if not thousands of pictures of your little one on your phone. You've come to the right place for baby decor ideas!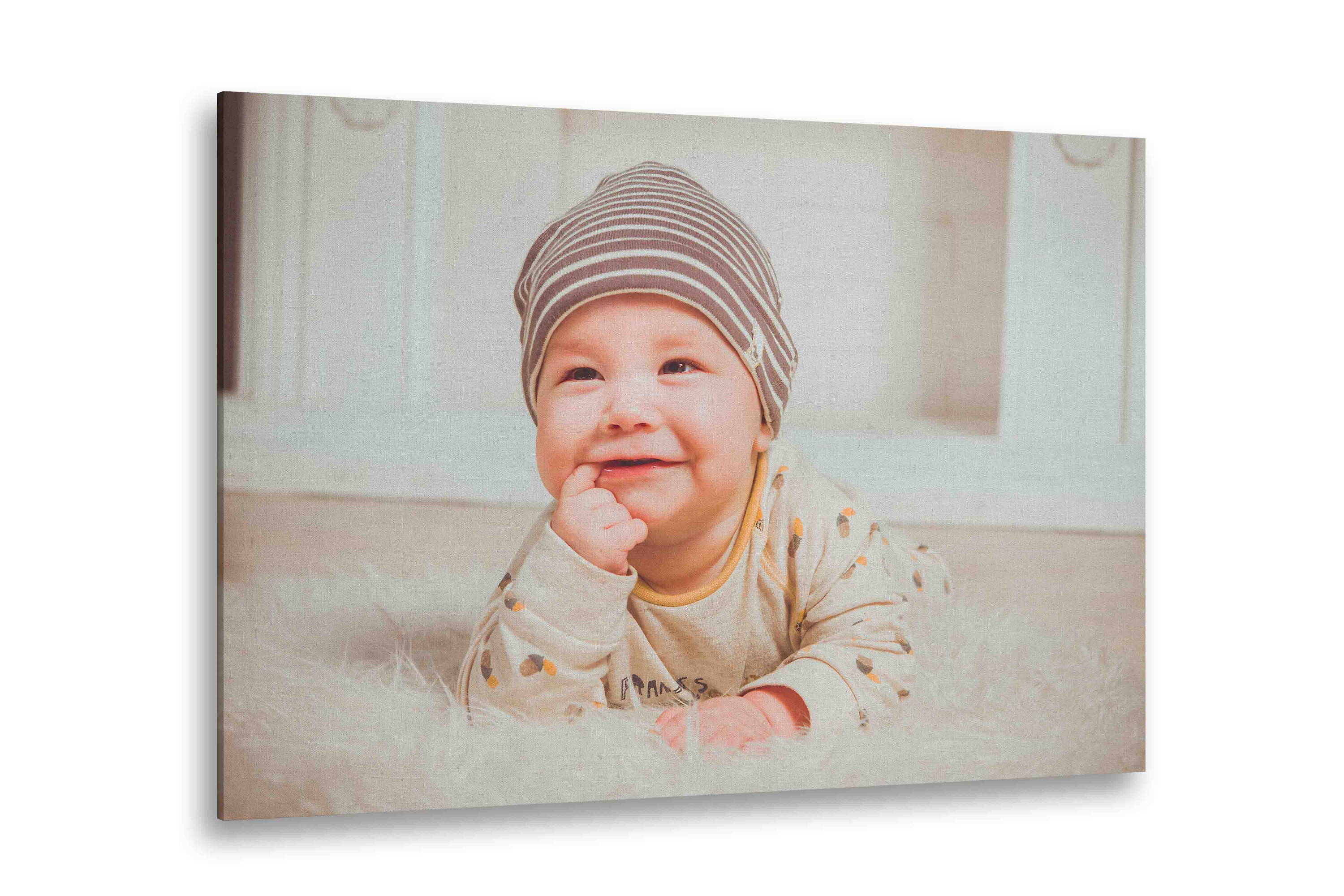 Whether it is a candid of your beautiful newborn or your first baby photo-shoot, baby pictures on canvas are a great way to remember the early years. Use creative baby photo on canvas ideas like dressing them in a costume to create a themed photo canvas print. 
Pop Art Baby Photo Canvas
Pop art baby photo canvases are a great way to create a unique piece of wall art for your home. This is also a great gift to other members of the family.
Ready For Your Baby Photo On Canvas Print?
If you found CanvasPrints.com to create your baby pictures on canvas, you are in good hands. We offer cheap baby portrait photo canvas prints with ultra-high-definition colors.
Additionally, we use water resistant inks, making for easy cleanup when life gets messy. Click below to get started.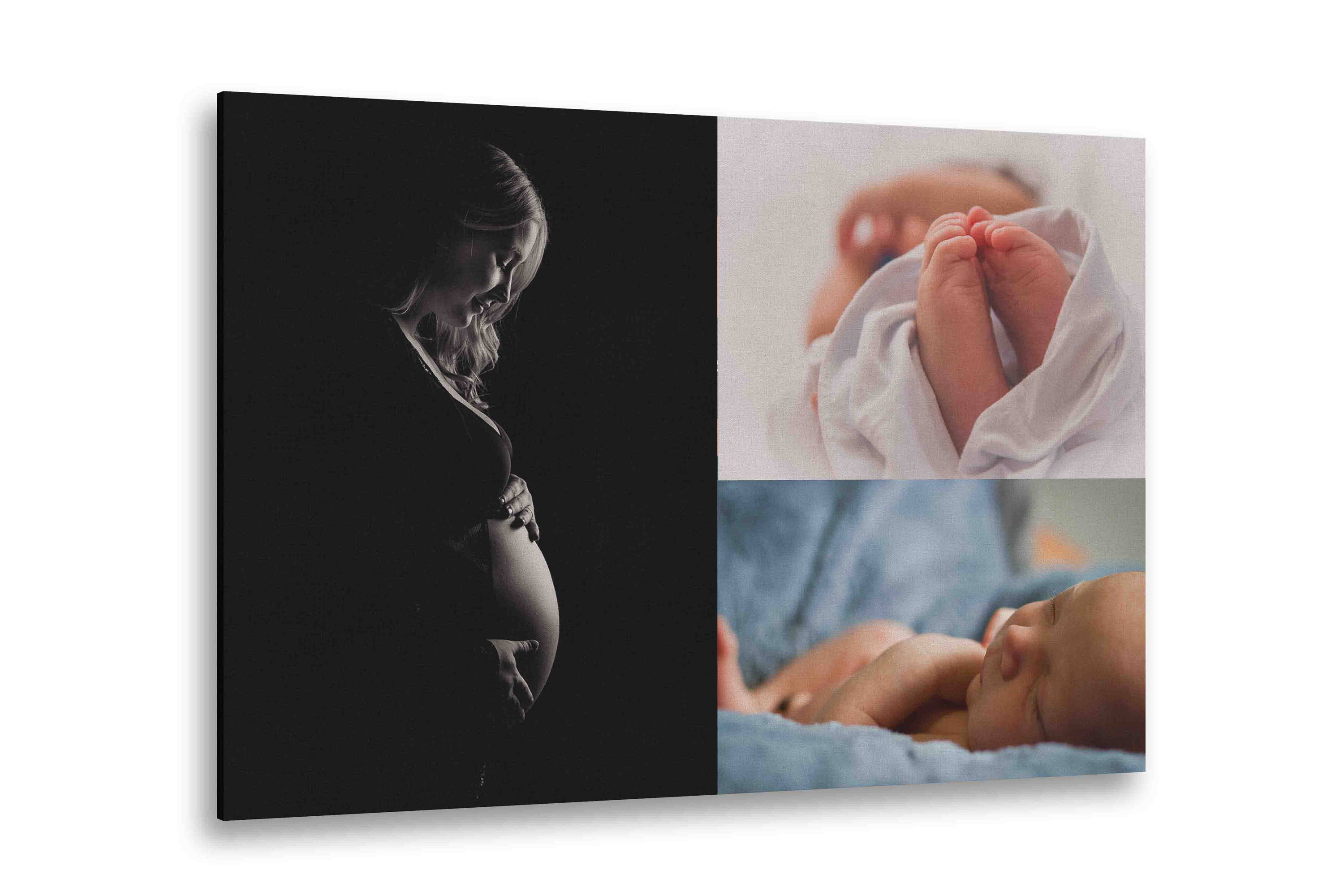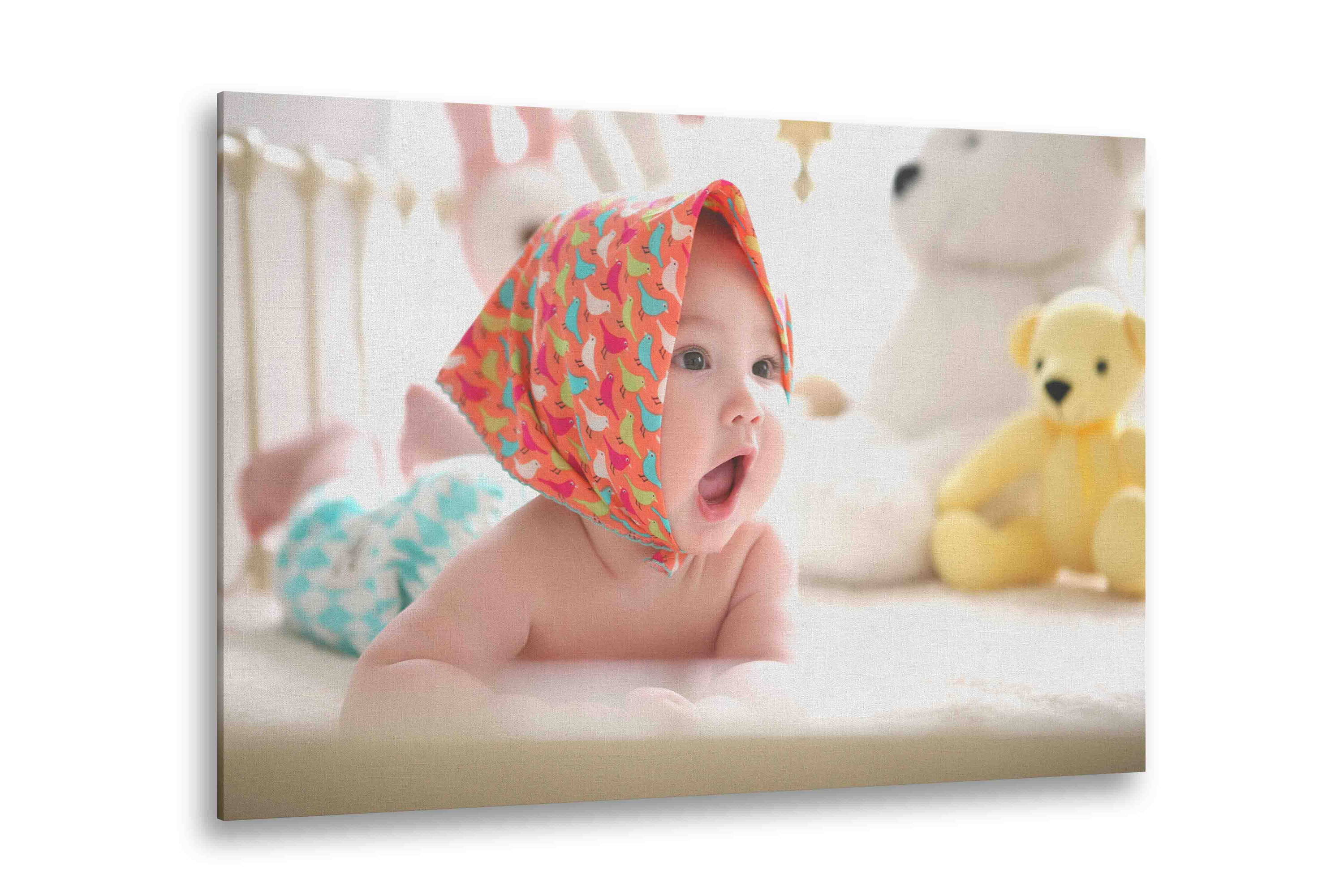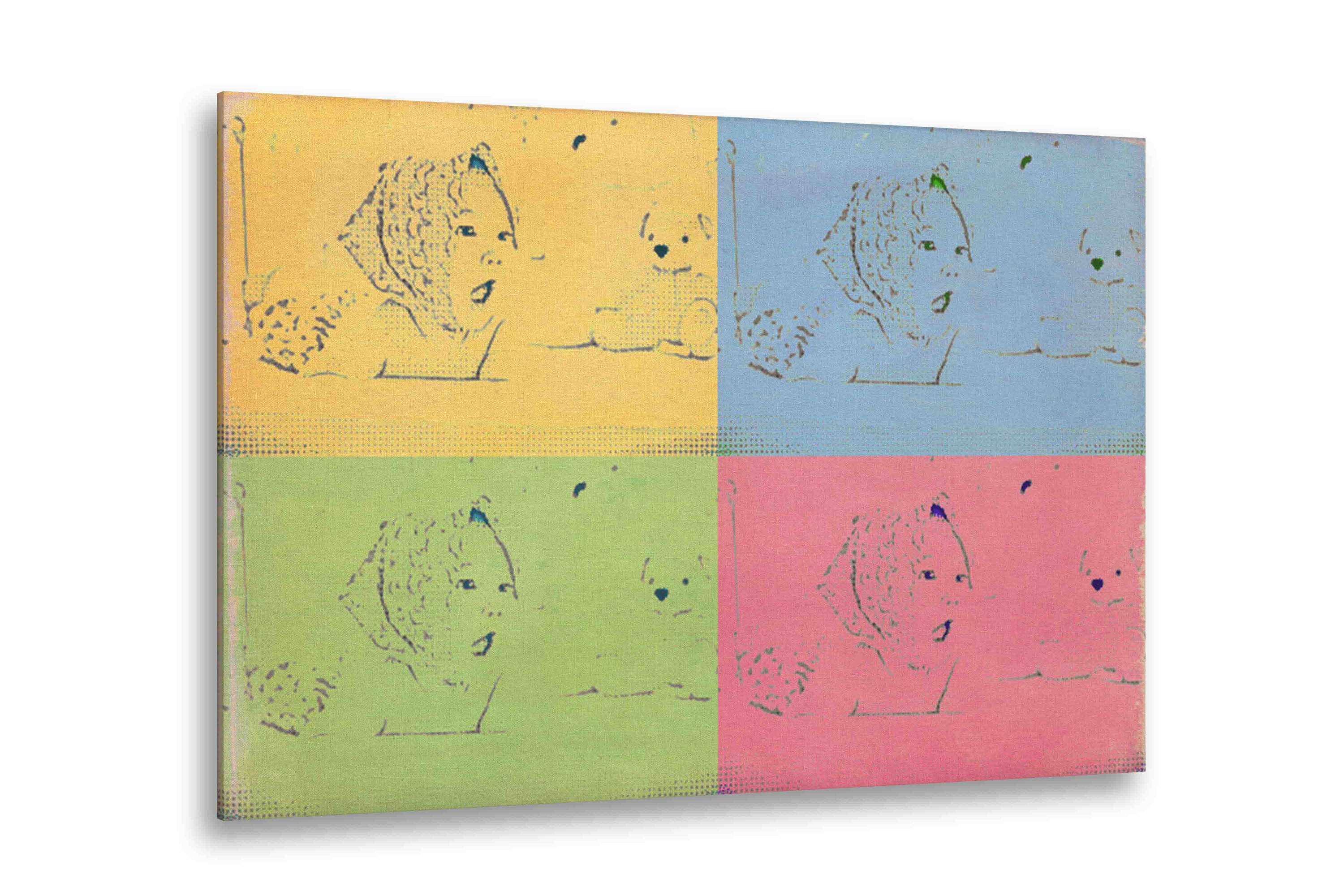 Baby Photo Collage Canvas
Canvas photo collages are a great way to create a timeline of your baby's growth. Create one that shows progression over a few years or a canvas collage of a special day you had together. 
Other Baby Photo On Canvas Ideas And Benefits
Baby photo canvas ideas are vast and creative. CanvasPrints.com creates canvas wrapped baby photos of nearly any size needed. Options such as canvas with words and baby photos are a great way to create meaningful sentiments.