Family Pictures On Canvas
Family Pictures On Canvas
Cherish your extended and immediate family bonds.
Relive your favorite family moments with a custom canvas print made in the United States. From family portraits at the park to fun days on the beach, a gallery-quality canvas print is a perfect way to remember all of those good times.
This astonishing piece of wall decor is great for gifts, the home office, or adding some personal touches throughout your house. We understand the importance of the unbreakable family bond and create stellar family pictures on canvas prints meant to elevate the beautiful memories you have made with your family. Here are our top ideas for family pictures on canvas.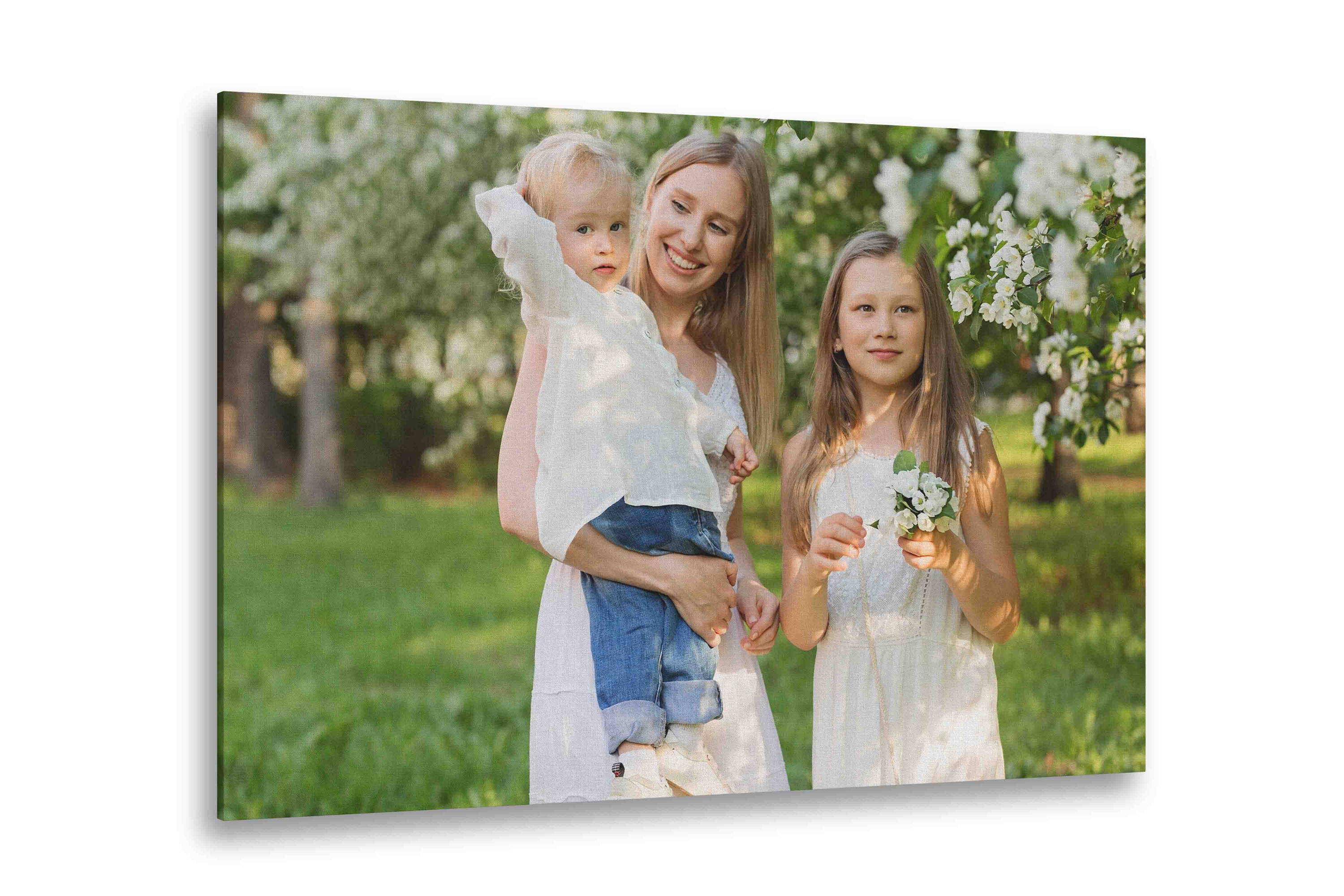 Family Pictures On Canvas
Putting a family photo on canvas is one of the most classic ways to commemorate that family bond. Both candids and posed family portraits are very popular gifts for grandparents and extended family members.
Family Photo Canvas Wall Display
Family photos printed on canvas can be taken to the next level with a family photo canvas wall display. Order multiple prints to create an entire gallery wall for your family room.
Ready For Your Family Pictures On Canvas?
Our wide range of sizes means we have the perfect fit for small and large families.
When you order a family photo on canvas from CanvasPrints.com, not only are you receiving a handcrafted canvas print, you are also supporting American workers and their families.
We can't wait to see what wonderful family picture canvas prints you order!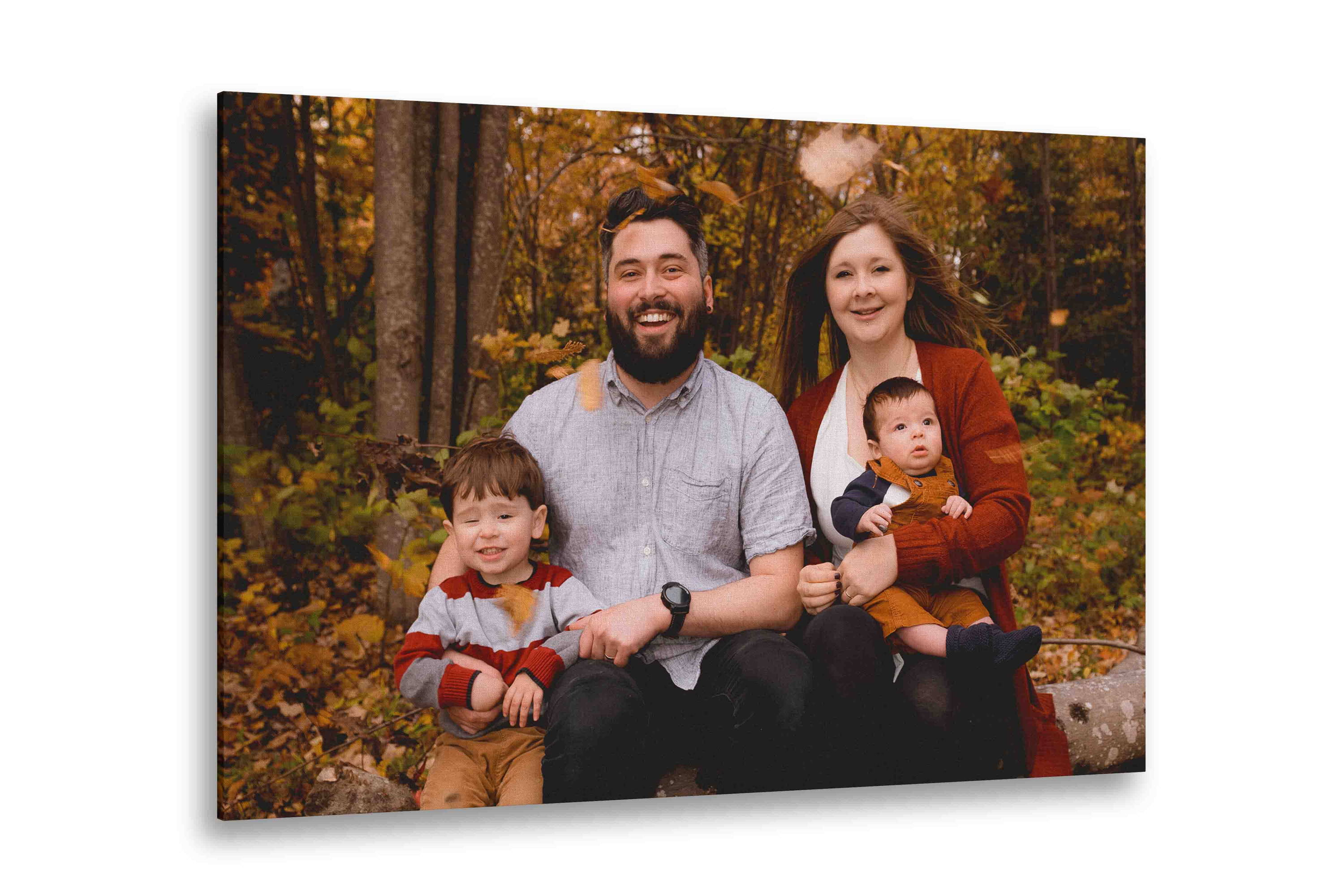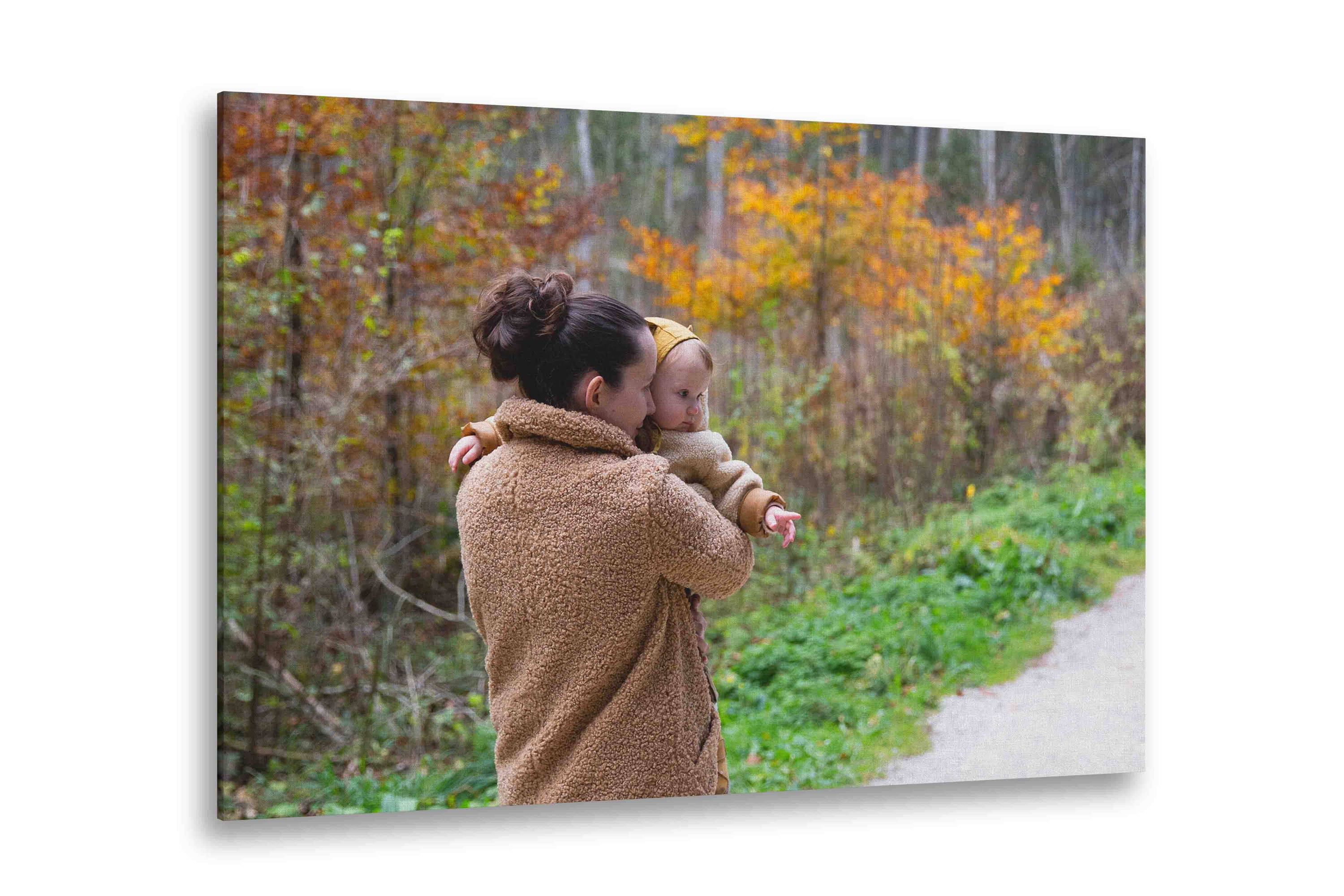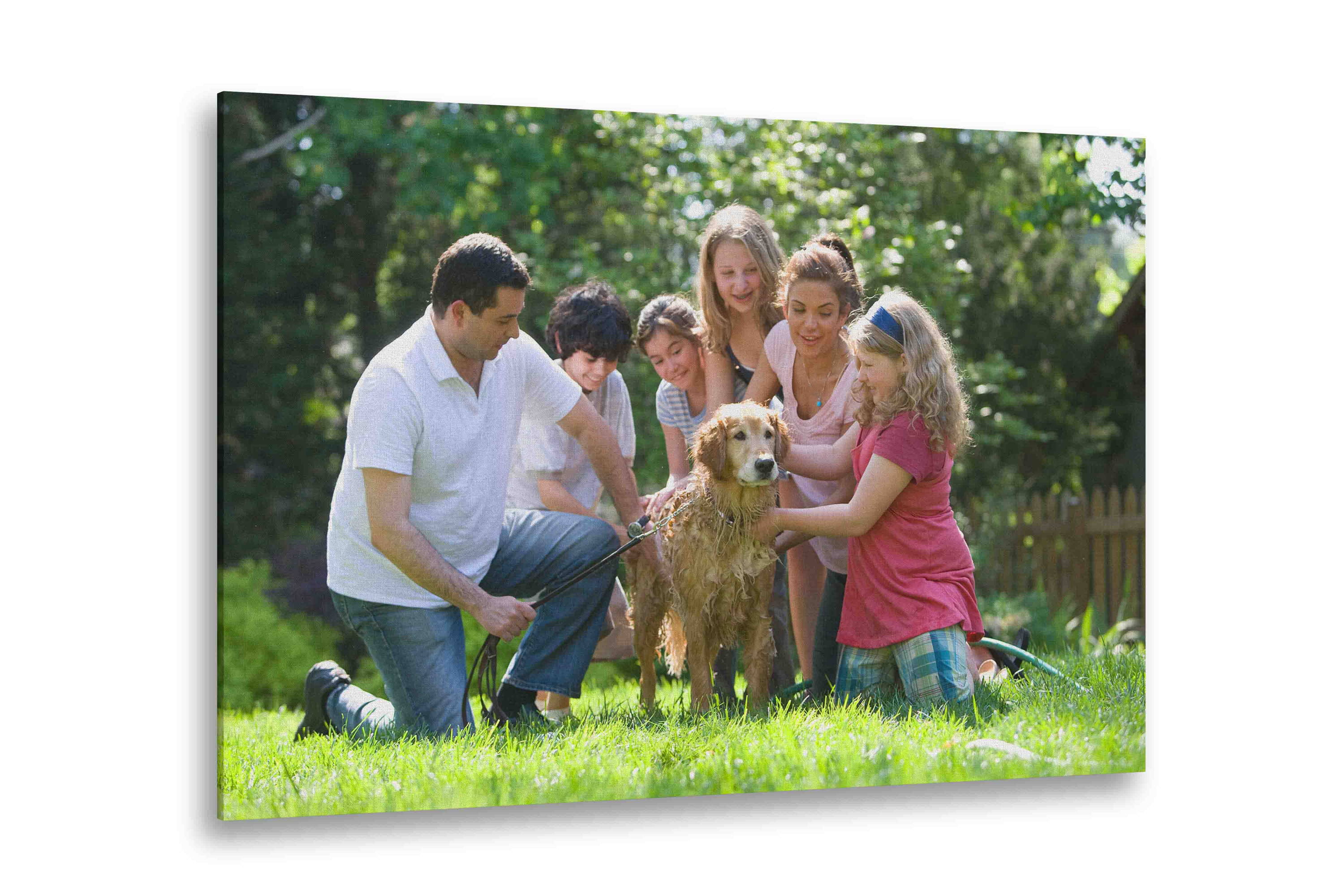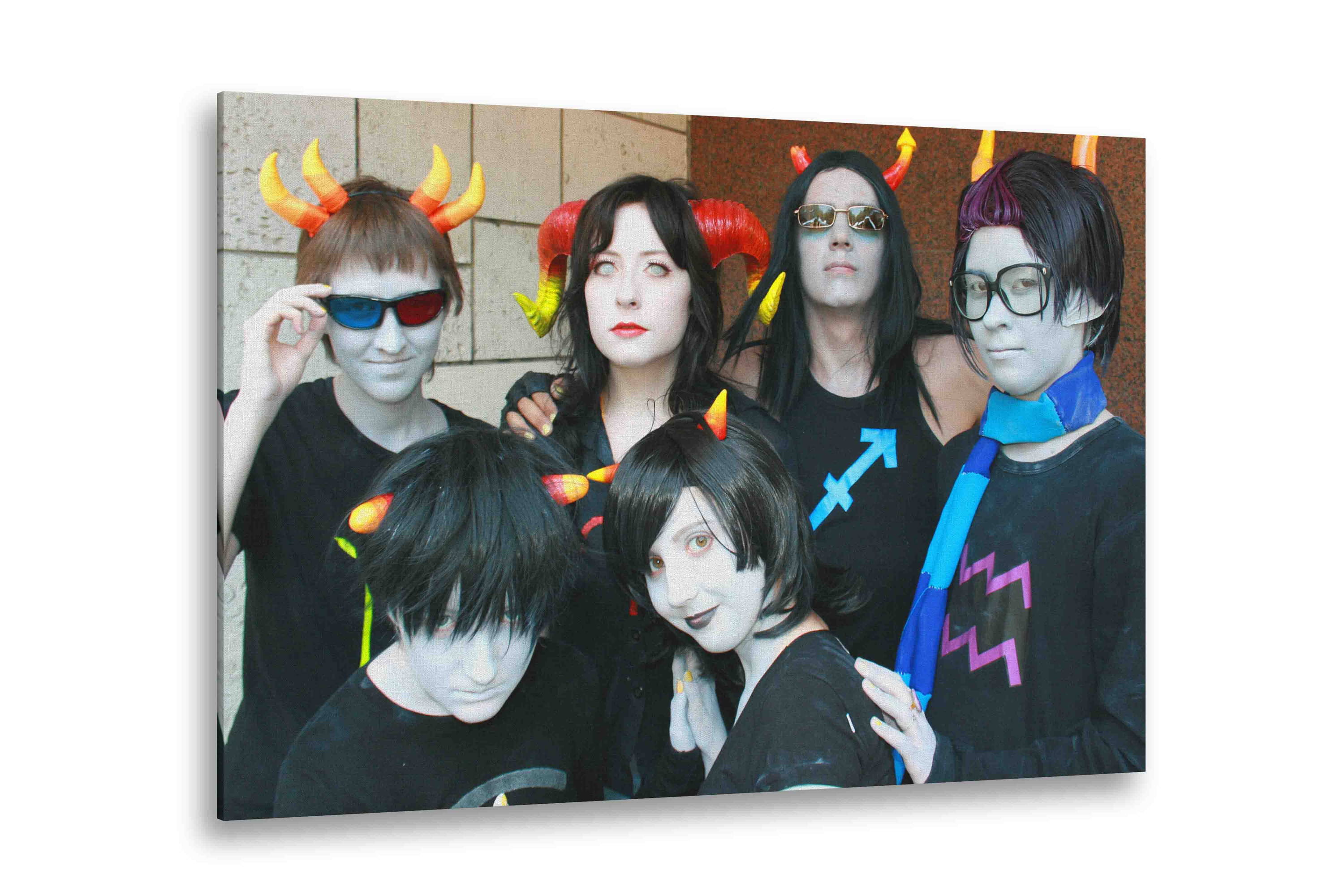 Themed Family Photo Canvas Print
The affordability of our photo canvas prints provides the perfect opportunity to create themed family photo canvas prints. Dress the entire family up to create different themed canvas prints throughout the year. This is great for Halloween, Christmas, and more!
Family Picture On Canvas With Pets
Family Picture On Canvas With Pets
Pets are part of the family too! Be sure to add them to the family fun and forever cherish them in your gallery-quality photo canvas print.